Company Profile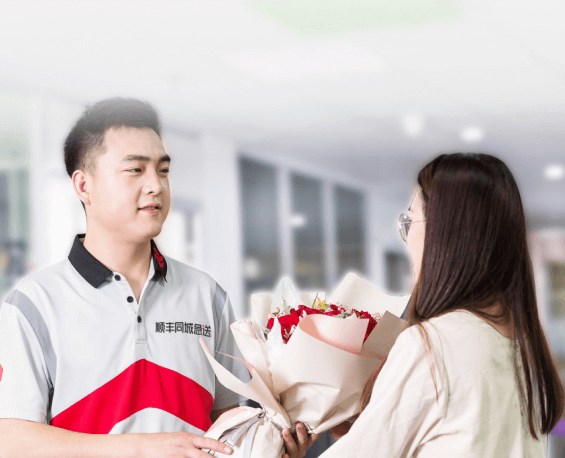 SF Intra-city is the largest third-party on-demand delivery service platform in China.
It started with on-demand delivery in 2016, began independent operation in 2019, and was successfully listed on the main board of the Hong Kong Stock Exchange in December 2021.
By comprehensively covering the four main scenarios of the new consumption era -- food delivery, local retail, local e-commerce and local service, SF Intra-city builds the infrastructure of the new consumption ecology, and is committed to becoming the "to-go brand of new consumption delivery".
As a professional, reliable and stable third-party delivery service platform, SF Intra-city can better undertake the delivery demand of omni-channel traffic by relying on neutral and open market positioning, ultimate distribution experience, intelligent information system, efficient and elastic network and product system meeting diversified needs.

SF Intra-city
Click to play video
In 2021, SF Intra-city completed a comprehensive brand upgrade, built a brand positioning with "professional high-end on-demand delivery" as the core, put forward the brand value proposition of "stable and fast", and officially announced the first brand spokesperson Su Bingtian, "Asian flying Man", in September.
Today, SF Intra-city has become the preferred service provider of on-demand delivery for local lifestyle, with 330,000+ active merchants, more than 3,600 cooperative brands and 15.6 million active consumers. Its business scope has covered over 2,000 cities and counties (including the last-mile delivery) in China. It can meet the demand for on-demand delivery of meals and tea, fresh vegetables and fruits, convenience of supermarkets, cakes and flowers, medical supplies, clothing and auto parts and other scenes, providing professional, high-end and warm on-demand delivery services for hundreds of millions of businesses and individuals across the country.
In the future, SF Intra-city will continue to serve as the explorer of personal high-quality lifestyle service, constantly carry out innovation and resource integration, explore the new mode of "on-demand delivery +" and the new ecology of "SF Intra-city+", meet the diversified needs of the customers, improve service experience, and constantly promote the development of on-demand delivery industry in the direction of faster and more stable. We will continue to create value for consumers and society with quality services, make business more prosperous and people's lives better.